 21st - 27th SEPTEMBER 2020
Residents without fit for purpose fire doors continue to be put at risk.
With COVID-19 forcing more people than ever to stay at home, Fire Door Safety Week 2020 calls for an urgent focus on ensuring the safety of all building occupants.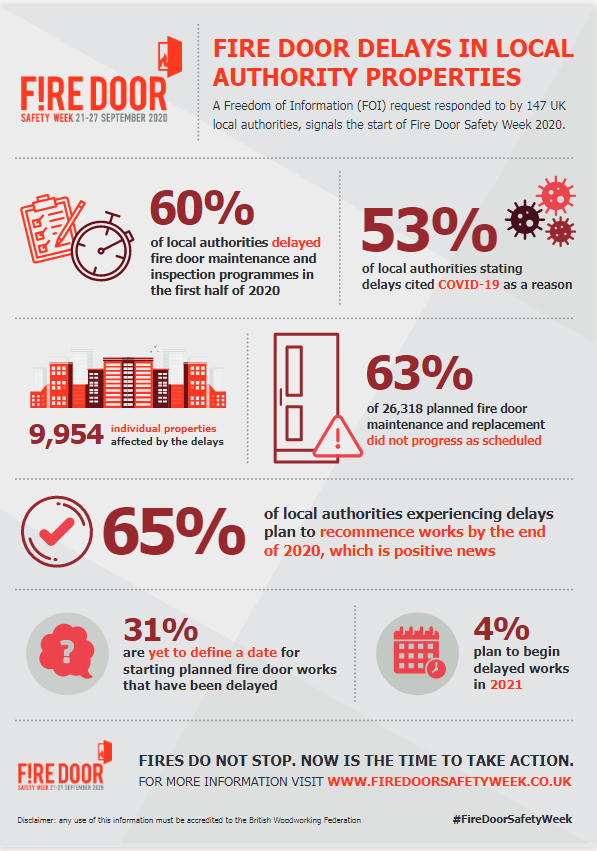 2020 Campaign Insight
For Fire Door Safety Week 2020 we conducted research into the state of fire door maintenance, replacement and inspection programmes across local authority owned and managed housing in the UK.
The research looked at planned fire door works and inspections between January and June 2020. Specifically, we explored if any delays occurred and if they did, the number of fire doors affected and whether plans for recommencing scheduled works have been put in place.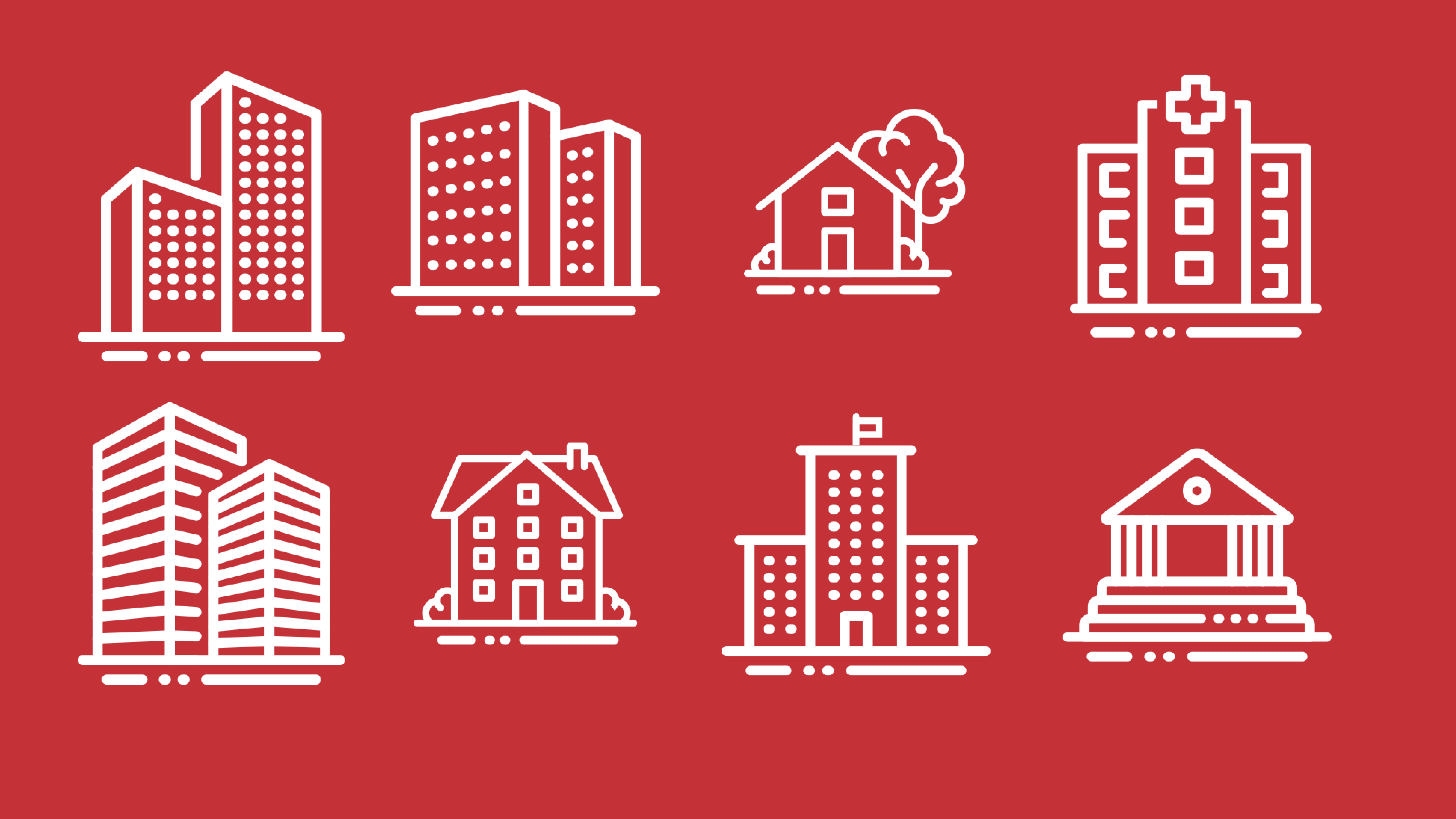 Looking for advice?
The issues around fire door safety don't just exist in high rise, high risk buildings. They are prevalent in pretty much any sector and building type that you think of, from care homes and hospitals to schools and specialist housing. The advice section aims to cover all applications.
The Fire Door Safety Week Toolkit
The Toolkit is a collection of resources to help check for faulty doors and poor installation, including the 5 Step Fire Door Check. Plus, there are a wealth of resources to help you get involved with the campaign – from poster downloads to sharing our short campaign films.