The 5 Step fire door check that could mean the difference between life and death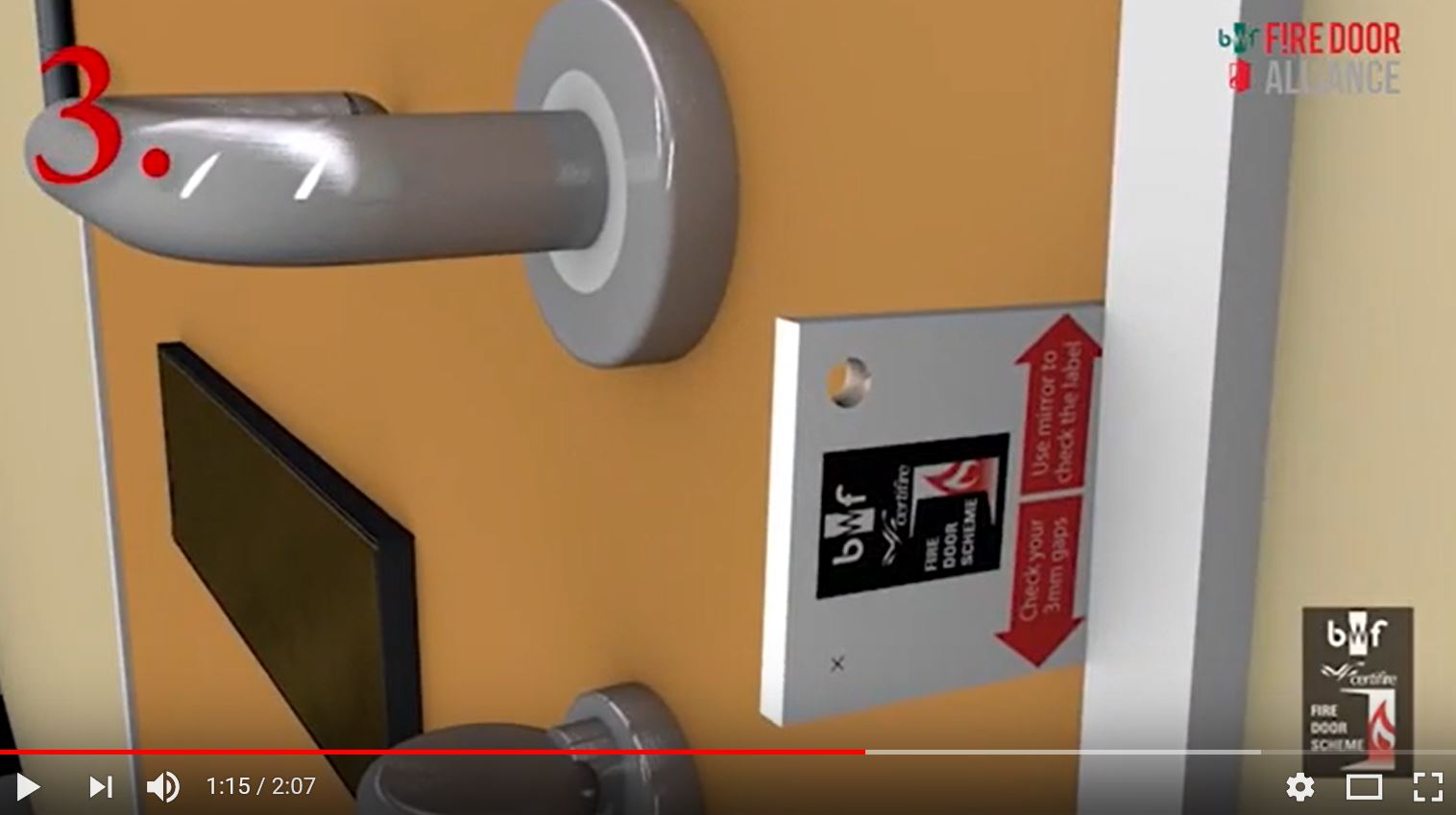 During Fire Door Safety Week 2018, The British Woodworking Federation released a film explaining a simple 5 Step fire door check that could help save lives.
We walk past dozens of fire doors every day without even noticing them. We don't give them a second thought – at least, not until we need them.
But fire doors are a critical element in preventing the spread of fire and smoke, and it should be everybody's responsibility in a shared building to make sure that they are fit for purpose.
The 5 Step check is something that anyone can do:
• Look for labels or markings that show the door is third party certificated and has traceability back to the original manufacturer
• Check that the door is marked correctly with the appropriate signage and that it closes tightly against the frame
• Ensure that the door or frame has the fire and smoke seal, and that the door closes correctly with an even gap all around of about 3mm
• Check the fire-rated hinges are fitted firmly in the door and that there are no missing screws
• Make sure the door is not damaged or ever wedged or propped open
The check won't replace a full inspection by a competent individual – but it will highlight if there are any problems that need fixing.
This film is one of five that the BWF released for Fire Door Safety Week 2018 and they are still relevant today. The 2019 campaign aims to raise awareness of the critical role that fire doors play in protecting occupants whilst they sleep and draw attention to areas of neglect when it comes to fire door inspection and maintenance.