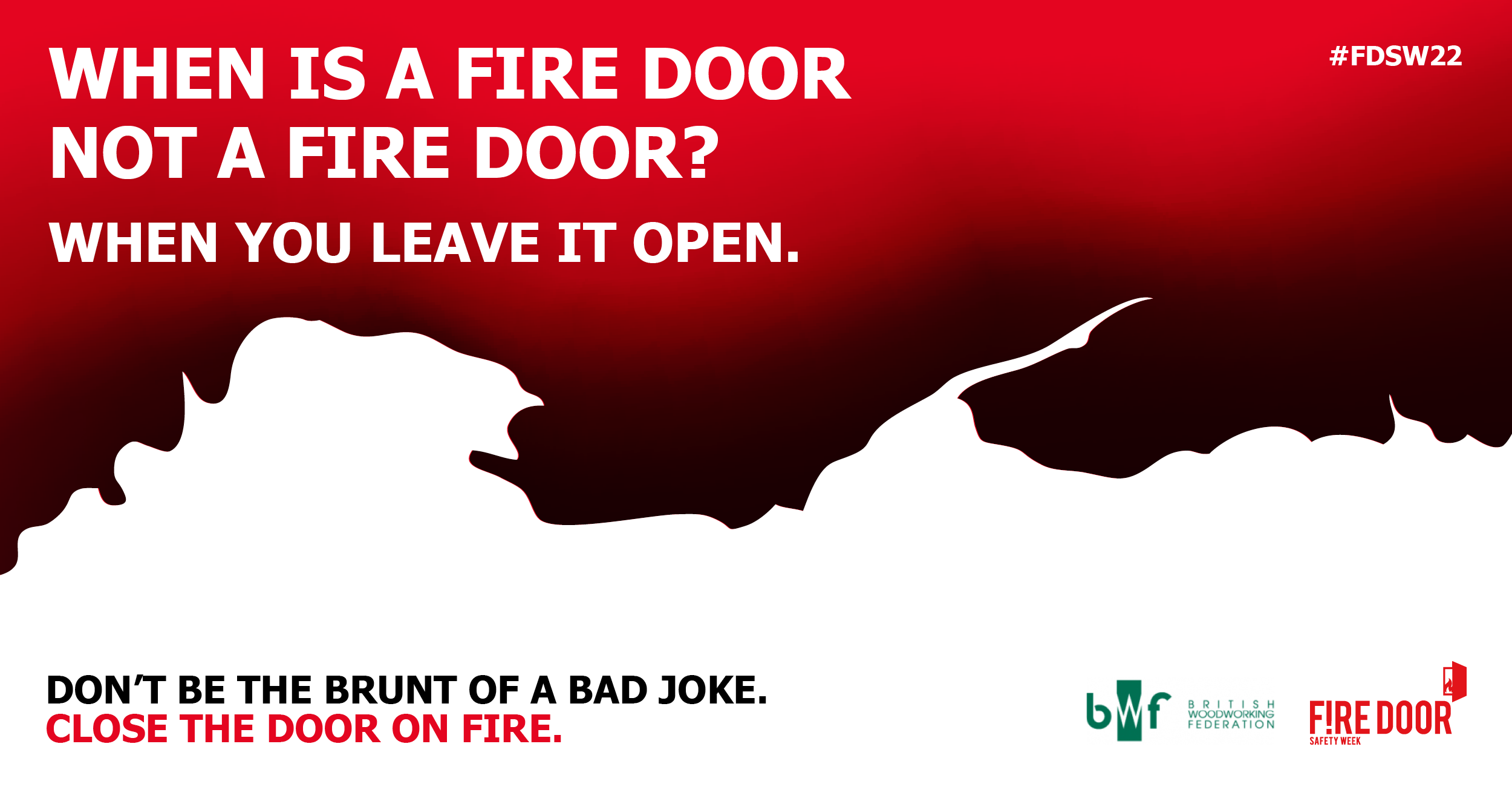 2022 Fire Door Safety Week
The 2022 Fire Door Safety Week campaign 'Close the Door on Fire'  addressed the lack of education and accountability around fire doors and reporting. The campaign aimed to reinforce the message that a closed fire door can be the difference between life and death and driving positive action to reduce fire-related fatalities.
Research conducted during Fire Door Safety Week found that a third (32%) of the British public would not report a problem with a fire door, with a perceived lack of personal repercussions being one of the main reasons for not reporting.
And despite three quarters (75%) correctly believing that propping a fire door open stops it performing its role in the event of a fire, 44% wouldn't take action over a propped open fire door as they wouldn't know who to report it to, and almost half (49%) do not feel it's their place or role to report it.
To support Fire Door Safety Week 2022, we have created a useful and education video that will help you to understand the role of a fire door and what to look out for- Watch our Video