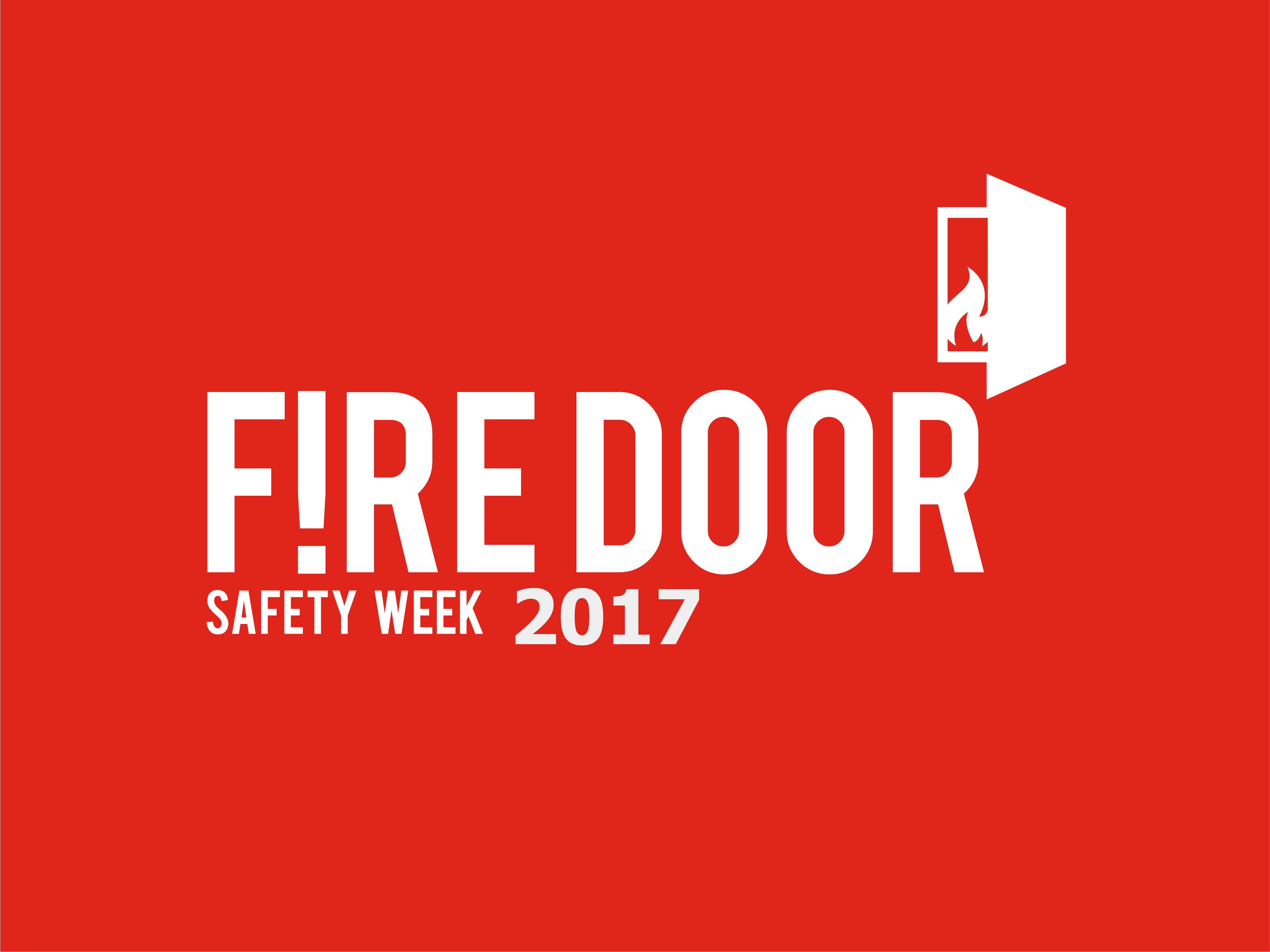 2017 Fire Door Safety Week Campaign
Fire Door Safety Week 2017 ran between 25th September to 1st October with the focus on the life-saving role that fire doors play in high risk buildings, such as rented private accommodation, HMOs, and specialised housing for vulnerable residents.
The campaign commissioned independent research into fire safety within social housing and alarming revealed how little action has been taken since the Grenfell Tower fire tragedy, which killed 72 people. Here are the headline research insights:
Just 10% of social landlords have been in touch with tenants in person to discuss fire safety measures following on from the Grenfell Tower tragedy. Those renting through local authorities are significantly less likely to have had the reassurance of contact from their landlord (10%) than private renters (23%).
Basic fire safety measures are lackingwith four in ten (40%) renters saying there is not a clear fire escape route displayed in their building, and more than a third (39%) admit they have seen fire doors propped open.
More than two in ten people (21%) have noticed damage to their building's fire doors and almost a fifth (18%) of renters have reported a fire safety infringement or concern to their landlord but almost a quarter (24%) waited weeks for a response.
The majority of tenants (55%) say they do not feel fully prepared on what to do in the event of a fire and almost a quarter (24%) of adults surveyed feel more nervous/anxious about living in a rented apartment since the tragedy and the issues it exposed with regard to fire safety.
As part of Fire Door Safety Week 2017 the BWF Fire Door Alliance released a dramatic video of a fire door burn test. The video shows an incorrectly specified fire door failing long before the 30 minutes it should last, highlighting the importance of correct fire door installation and maintenance.
In addition, new factsheets for tenants in privately rented flats, apartments, bedsits, hostels and Houses of Multiple Occupancy (HMOs) were published in a bid to increase both landlords' and residents' knowledge and understanding of fire door safety.
is a one page infographic, full of advice on how fire doors work, where you can find them in a building, and the key things to look out for that could give an early warning of fire safety failings in a block of apartments or a converted house.
The 'Fire Doors in HMOs' factsheet gives similar advice, but also more information on other fire safety checks that tenants can do to reduce the risk of fire in the first place.