Show your support for Fire Door Safety Week 2020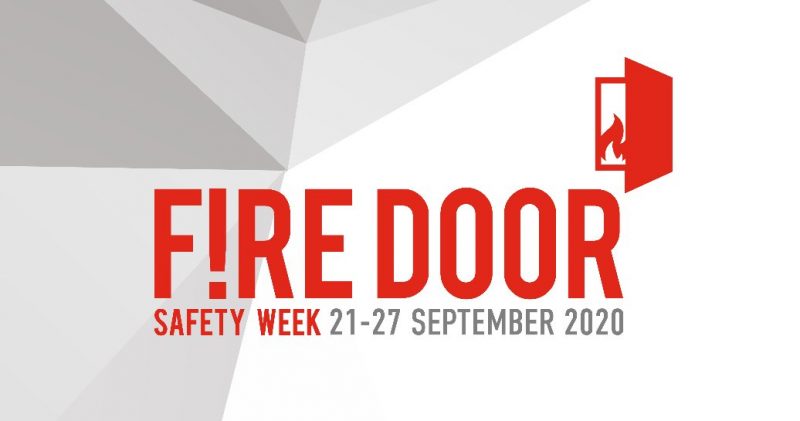 Let's be honest, like many safety devices, fire doors remain fairly anonymous. We walk past dozens of them everyday – at work, at home and when we're out and about in shops and restaurants. How many times do you give them a second thought? The truth is, many of us don't give fire doors a second thought until we need them, when a fire breaks out.
Fire doors play a vital role as the first line of defence against fire and smoke, containing their spread while buildings are evacuated. To perform as they should (i.e. to resist smoke and fire for a specified time), they must be correctly specified, installed and maintained, and good fire safety practice must be shared and followed. How many times have you walked past a fire door that has been propped open? In the unfortunate event of a fire, a wedged open fire door will not hold back smoke and fire, rendering it useless.
Now in its eighth year, Fire Door Safety Week is an awareness campaign that highlights the role that fire doors play in keeping people and property safe and the importance of good fire door safety practice. This year the campaign is running from 21 to 27 September. For individuals and organisations hoping to get involved, you can show your support by: